Defibrillators are life-saving devices, they must be always ready to be used in case of emergency: our solutions allow to constantly monitor your defibrillators. In addition, immediately alert rescuers when every second counts.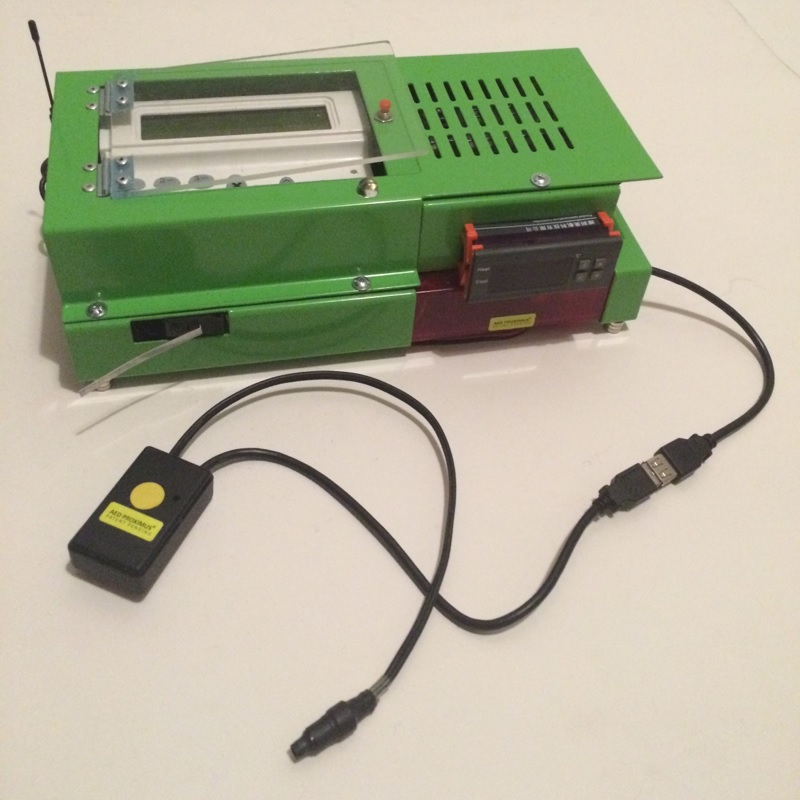 Console AED Proximus®
Universal Console
The AED Proximus Console (Patent Pending) is a compact device that transforms any AED's cabinet (even if already installed), simply by placing it on the inside, in a AED Station, remotely controlled and regulated (heating and / or ventilation).

It is designed to automatically call the Emergency Medical Services or the Cabinet's owner through voice calls and/or sms messages in case of:
1. Cabinet opening;
2. Extraction of the defibrillator;
3. AED malfunction alert detected by specific LED or Icons indicators of the defibrillator.

OPZIONALS:
- Internal surveillance camera for recording of AED's user;
- Electrical safety checking system reporting via voice message/sms in case of electrical blackout;
- Setting of the cabinet's internal temperature (heating and / or ventilation) for outdoor environments;
- Control of the cabinet's internal temperature, reporting via voice message/sms in case of temperatures too high or low for the defibrillator operative limits;
- Audible alarm for cabinets not already equipped;
- Cabinet internal lighting system

In summary... you can save a life!

For further information: Download the attachment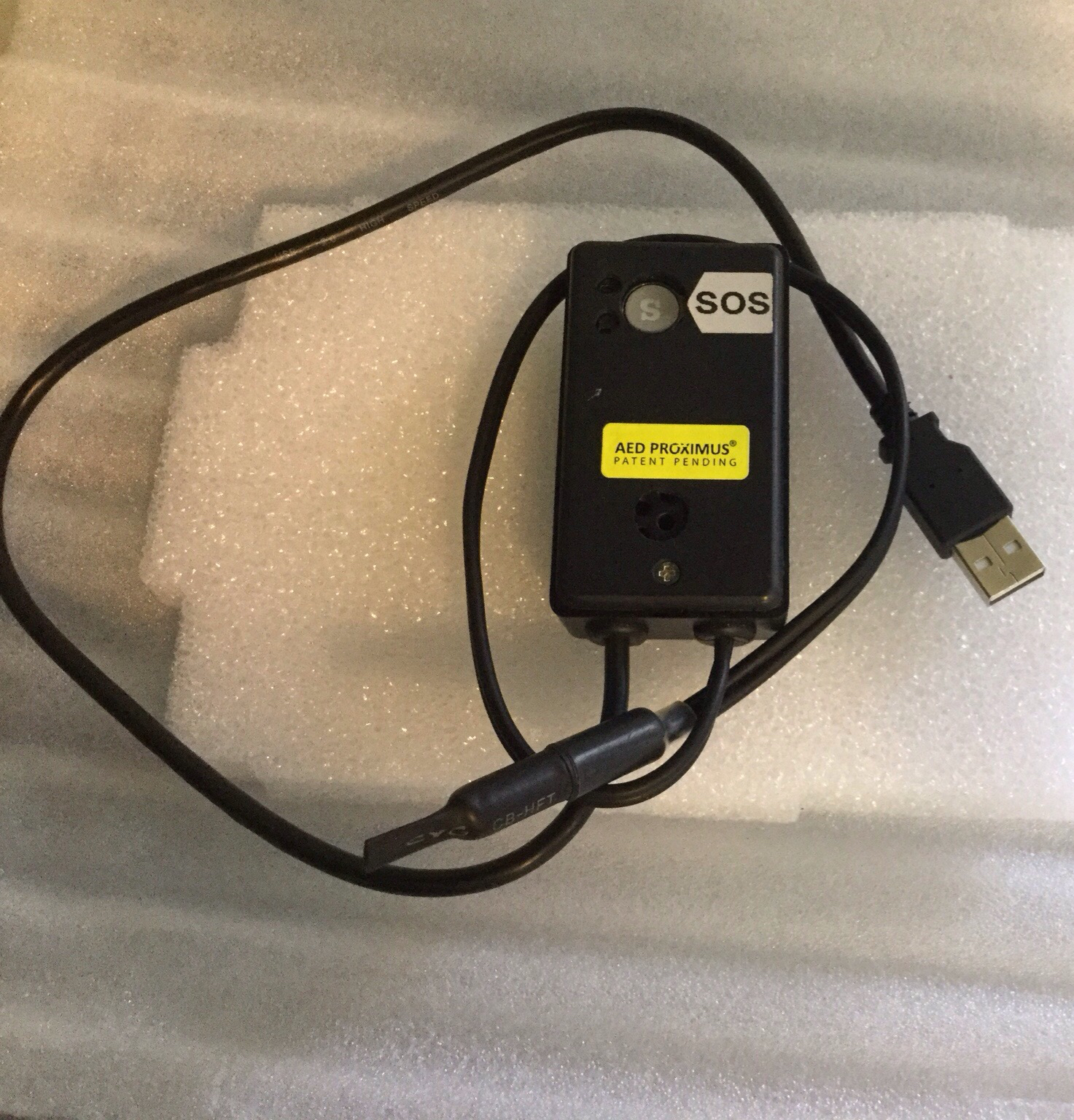 Defibrillator GPS Localizator/Rescue Alert Device
Probe to be positioned on the defibrillator
Our patent pending integrated device allows monitoring the defibrillator 24/7 without operator: its specific optical electronic sensor detects possible led indicators lights or defibrillator's failure warnings indicating damage condition.

The integrated device can be equipped with a special bidirectional communication system providing rescue alert and AED's GPS satellite localization: a microphone and a speaker allow to:
- connect at real time the rescuer handling the device with previously saved emergency phone numbers, providing an important remote support.
- immediate defibrillator's localization enabling advanced medical rescue procedures by finding the exact position of the device in use.

It's equipped with an internal rechargeable battery, whose full charge is maintain through cabinet's integrated power source: it has been designed for immediate release from the Console when the AED is removed from the cabinet, saving precious time and providing prompt communication with professional rescue.

In summary... you can save a life!

For further information: Download the attachment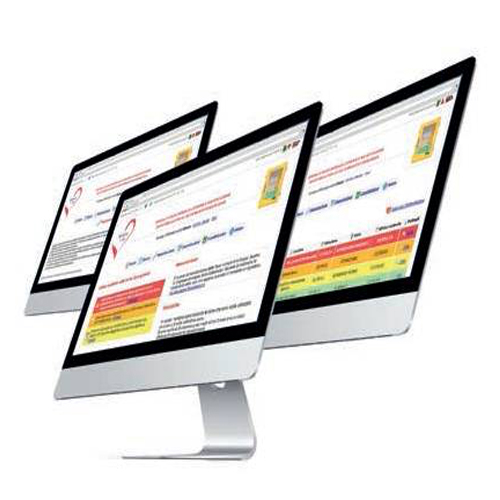 AED Proximus Software: Monitor and manage your PAD project
Software
Through a centralized management system you can:
- Remotely monitor your Defibrillator, 24 hours a day, 365 days a year;
- Be warned in case of AED's or cabinet malfunction;
- Automatically call the Emergency Medical Services in case of open cabinet and/or extraction of defibrillator;
- Simultaneously alert thousands of rescuers through an APP;
- Plan and manage maintenance;
- Remotely manage AED Cabinet's functionality;
- Manage AED's deadlines (electrodes, battery, warranty, etc.) with a reminder function;

In summary... you can save a life!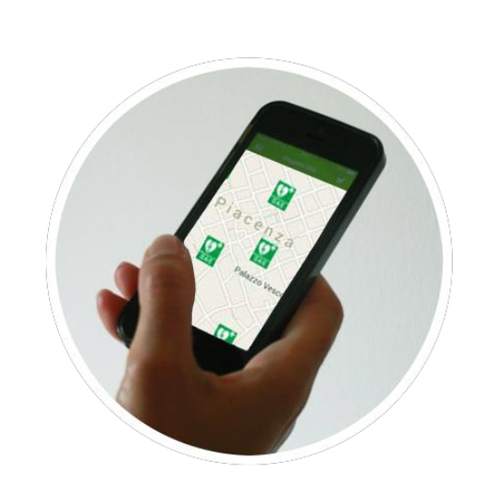 By opening the cabinet, just with a simple action, you'll be able to:

Call the Emergency Medical Services;
Alert thousands of rescuers on their smartphones;
Let them locate AED cabinet immediately;
Allow the intervention of the closest rescuers.

An effective warning system (Mobile App) allows to alert thousands of rescuers in case of SCA. Not only for rescuers but all people because it allows you to:
• Call the Emergency Medical Services and simultaneously activate the network of rescuers with a single click;
• Accept the request of help and be able to intervene in assistance;
• Locate the AED's closest to you.

Each request for assistance received directly through the App contains:
• Address of the emergency's place;
• Key to call those who have requested help;
• Map showing the nearest cabinet.

As additional support, it can guide you by the sat nav.

In summary ... you can save a life!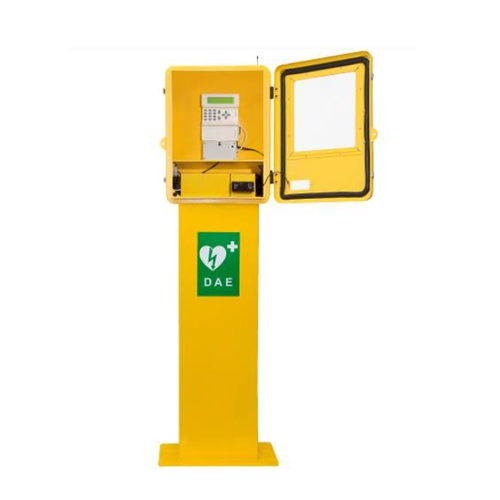 Centralized management system
Hardware
Two-way integrated dialer with keyboard, equipped with environmental listening and a simulated telephone line.

Its main features are:
- provider test/best gsm signal based on available cells;
- credit exhaustion management, with voice alert and/or text message for low credit threshold (programmable threshold);
- remote control with voice guidance;
- local programming from keyboard, remote programming via text messaging;
- 8 programmable telephone numbers for voice calls and SMS.